Who We Are
---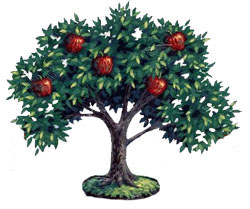 Rincon Organic Buying Club (ROBC) was officially formed in 2008 by Kim & Mark Newhouse and is named after one of the large mountain ranges east of Tucson, the Rincon Mountains.
We are a private, volunteer-run group primarily servicing the following Tucson & Southern Arizona areas:
SE Tucson, NE Tucson, Central Tucson, NW Tucson, Marana
Benson, Whetstone, Vail
Our group was created to fill several important needs in our local community:
Providing access to organic and natural health foods at discounted prices
Educating and supporting families towards a naturally healthy diet and lifestyle
Raising awareness for the organic & whole food industries, as well as sustainable farming practices
What is a Buying Club?
An association of families and individuals who have joined together to save money on high quality organic & natural health foods and groceries.  As a group, our purchasing power increases which allows us to access the wholesale marketplace that is typically prohibited to individuals. By buying through wholesale distributors and local farmers, our members save money.



ROBC's two main coordinators are Kim Newhouse & Kelly McAlevy. The Newhouse and McAlevy families are passionate about following God's natural design in His creation, from the stewardship of our bodies with a naturally healthy diet and lifestyle, to the stewardship of the environment.  Our group consists of like-minded folks who believe that our bodies are the temple of the Holy Spirit and should be treated with respect and care. We have joined together to provide our families with the best nutrition possible.
"Whether then you eat, or drink, or whatever you do, do all to the glory of God."
(1 Corinthians 10:31)
Copyright © Dandelion by Pexeto